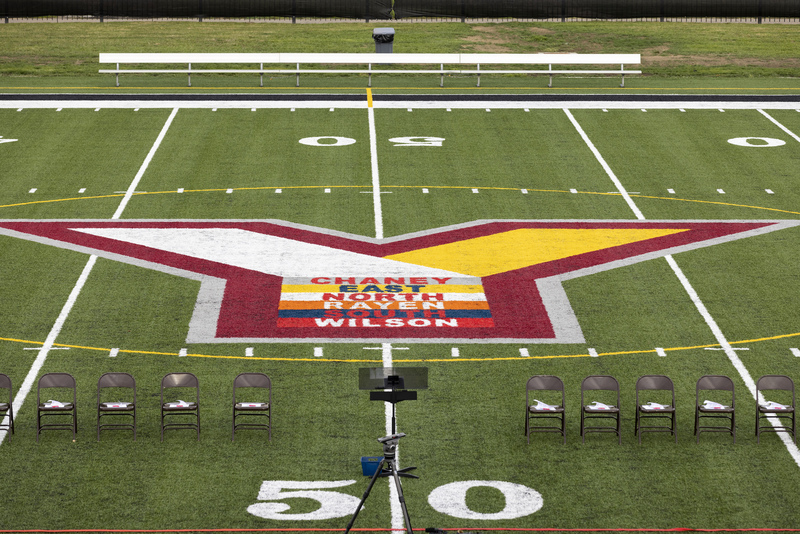 ---
Youngstown City Schools held a ribbon-cutting to celebrate the newly-installed artificial field turf at the historic Rayen Stadium. The stadium was founded 98 years ago and has held a dear place in the hearts of the Youngstown community. While reflecting on his time playing at the stadium, local resident Tony Ball wrote to The Vindicator newspaper, "There's something about that place; I always enjoyed playing there."
The improvements mark the first time in the stadium's history that YCSD unveiled a new field. Superintendent Justin M. Jennings said the district wanted to honor the past, and Youngstown Mayor Jamael Tito Brown echoed that sentiment. He's a proud Rayen High School graduate and cites Rayen as a time of growth and shaping him into who he is today.
Mayor Brown also contended the possibilities and the impact the new field has on district scholars, saying. "... this right here is a good opportunity for everybody."
The field is one of the newly developed projects that will assist with expanding the district's athletics programs. There will be a baseball field at East High School, a middle school track at Martin Luther King Jr. Elementary, and a track at Chaney High School.
Youngstown City School district gives our sincerest thanks to Mayor Brown, the YCSD family, and the Youngstown community for supporting this next chapter at one of the most historical athletic sites in the city.

For more in-depth coverage about the Rayen Stadium ribbon-cutting, check out the following local news stories: WKBN, The Vindicator.