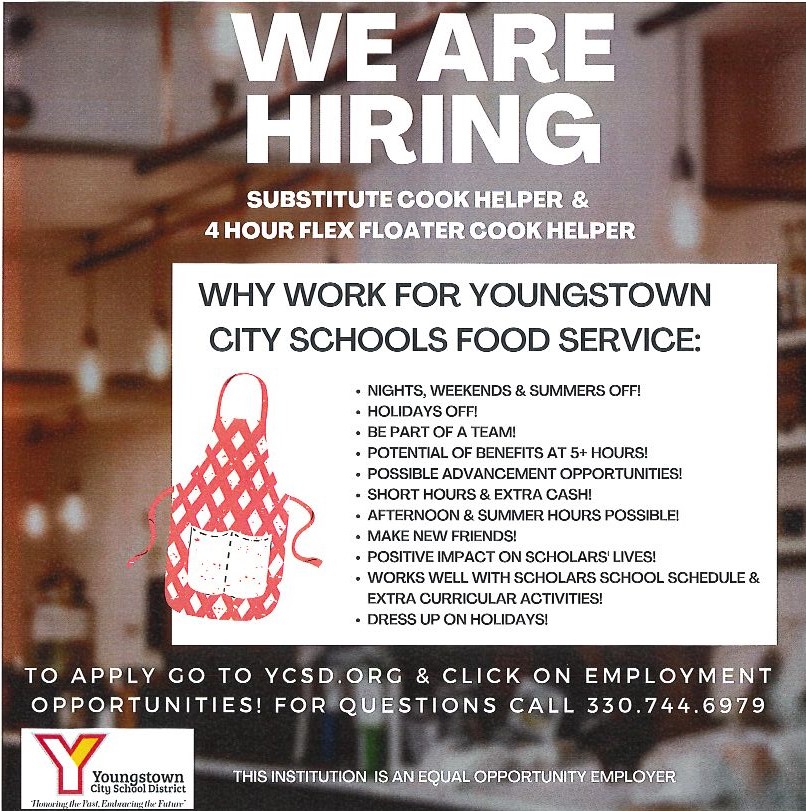 Welcome to the Youngstown City Schools Nutrition Services Department, where good nutrition and education go hand-in-hand.
Our Nutrition Services Department is a team of nutrition professionals that are dedicated to preparing healthy meals for our scholars. We support learning by promoting healthy habits for lifelong nutrition and fitness practices.
Staff & Contact:
Tascin Brooks, NDTR, Chief of Food Services - 330.744.6921
Joyce Dicks, 330.744.6979
Brenda Merrell, Field Supervisor - 330.744.7194
Luanne Fox, Secretary - 330.744-6924
Tracy Martin, Secretary - 330.744.6923
Click Below for Menus & Carb Count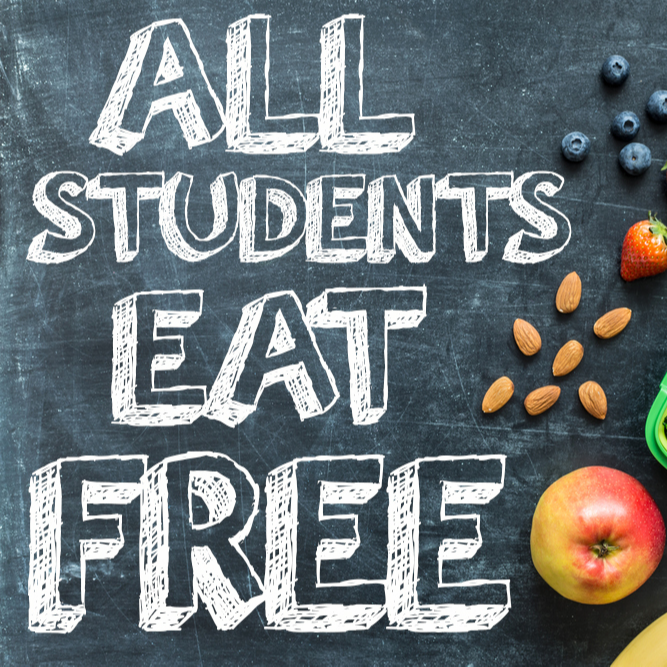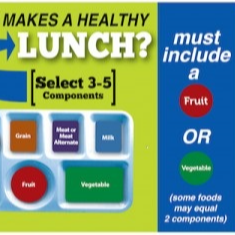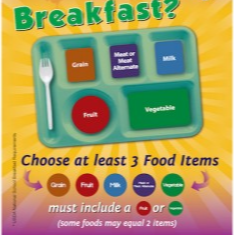 Due to supply chain issues, menus may change.