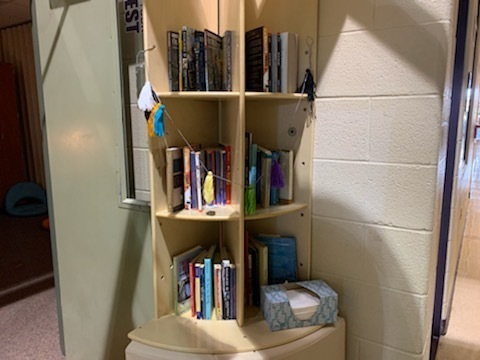 It has been a year since we lost beloved educator Debbie "Ms. D" DiFrancesco. Ms. D spent 38 years working for YCSD, entirely dedicated to education and empowering our scholars and everyone who knew her.
Taft Elementary, a school close to Ms. D's heart, honored her during a Memorial Reading Tree Dedication. Her sister, Kathi, donated many of Ms. D's books to lay underneath the trees as a reminder of the legacy of her love for reading and spreading kindness.
Debbie D's Reading Trees were constructed near the school entrance for scholars to have additional access to books and serve as a lasting memorial.
Thank you to the DiFrancesco family, Kathi, Ms. D's niece Gabriella, and brother, Joe, who were able to join us today, and our YCSD family, who all had one common link when speaking about her; she was a mentor, a leader, and loved by everyone.
At the closing of the dedication, Taft Elementary Principal, Tod Morris, read "When Great Trees Fall" by Maya Angelou, which summarizes how much better we all are for knowing her.
At the Friday, October 21, East VS. Chaney football game, the stadium will have a moment of silence in Ms. D's honor.